Performances
BOOTH [+18]
Adonis Vais
Inside the Booth there is a man. He is waiting for you. He won't be able to see you. But he can hear you. He is there to fulfill your desires. Don't be afraid to ask him anything you want. He is there to offer joy. Booth is a ''peep show'' room where you come in alone. The performer is hidden behind a mirrored wall which allows you to observe, converse and ask the performer to offer you whatever you wish to experience. Anonymously and without any physical contact, you are given the chance to let your imagination lead the way freely.

Can be performed in English or Greek.
Credits
Concept, performer Adonis Vais
Staging Haris Savvopoulos
Dramaturgy Georgia Tegou
Duration
30'
Participants
1
Five Steps to Save the World [+16] 
arisandmartha
Bombarded by tutorials and guide books, we are usually offered quick and easy problem-solving that bypasses the efforts required for achieving our goals without the expense of real life experience. 'Five steps to save the world' is a shortcut participatory performance delivered by two 'experts' for just one visitor at a time. The spectator enters a space between fiction and reality where each step equates to a choice and processing action. Facing the impossible task of saving the world in 20 minutes, the work intends to distil and imprint the things that can be 'saved' from this world.
Can be performed in English or Greek.
Credits
Concept, performance Aris Papadopoulos & Martha Pasakopoulou
Duration
20'
Participants
1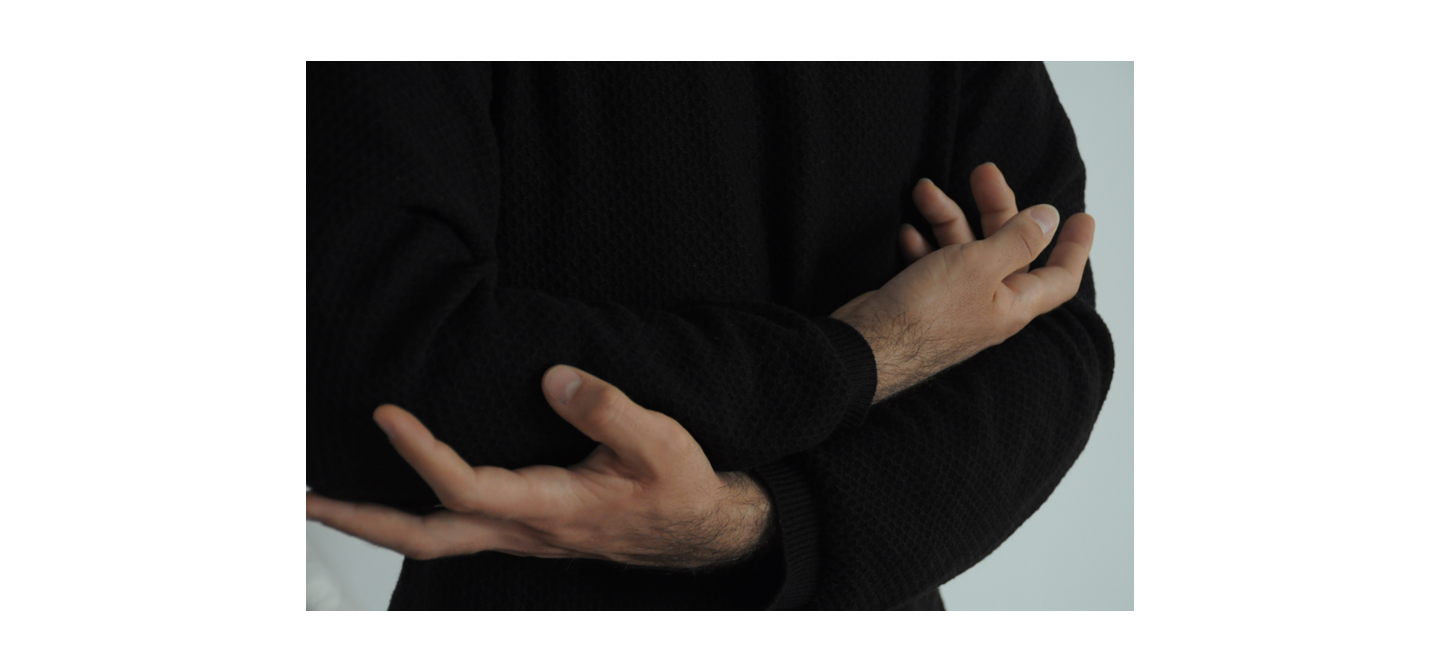 nani [+18]
Dimitris Tsesmelis
"nani" is a performance focusing on lullaby as both function and ritual. The audience will first meet the performer and, after a short releasing exercise, be invited to lie in hammocks. The performer will sing lullabies from different regions of Greece and from around the world while he rocks them in the tempo of his singing. The intention is to recall childhood memories, offer someone their first lullaby and create an intimate and personal experience.
Credits
Duration
30'
Participants
1-5
Room for Two
Christos Mouhas
This performance explores human relationships through an invitation to dance. The piece happens on a dance floor, where performer and visitor move together. By using their bodies and the rhythm of the music, the two partners communicate in different ways while coming closer and apart. This instinctual and improvised interaction between the two creates a dance relationship that requires the player's full devotion in order to work.
Credits
Concept, performance Christos Mouchas
Duration
30'
Participants
1
How to Selfy
Giorgos Sioras Deligiannis
How to selfy is relating to the phenomenological human sense of self.
A fragmentary reading of the body in the form of a game that experiments with the notion of selfy. Through a participatory game led by the artist, a group of four participants will experience the vocabulary of the performance with their own bodies. Participants will be invited inside a strange lab, to investigate, play and create body sculptures using their own bodies. 
Credits
Game Manufacture & Supervisor Giorgos Sioras Deligiannis
Selfy Sculptures Nefeli Asteriou, Angeliki Stellatou, Drosos Skotis, Sebastien Seixas, Sania Strimbakou 
ScenographyTzanos Mazis 
a work in dialogue with Alexandros Mistriotis
Spesial thanks to Beton 7 and AVDP project for the support, Giannarakis Giorgos, Liliana Zourbalou and Ioanna Filipopoulou
Duration
30'
Participants
2-4
LET ME SERVE YOU [+18] 
Ioanna Gerakidi & Nefeli Kadinopoulou Asteriou
LET ME SERVE YOU is a performance that traces the dynamics of interpersonal relationships and performative personas people tend to adopt in everyday life, by delving into the themes of intimacy, proximity, vulnerability and exposure. Through questions, instigations and temporal decisions, the audience is led to choose among different ways of being emotionally served, while the performers eagerly incorporate various roles in response to the audience's choices. The erotic elements of human interaction are perceived not only in sexual or sensual terms, but also in other qualities such as power and love. 
Can be performed in English and Greek
Credits
Concept, performance Ioanna Gerakidi and Nefeli Kadinopoulou Asteriou 
Duration
30'
Participants
1-2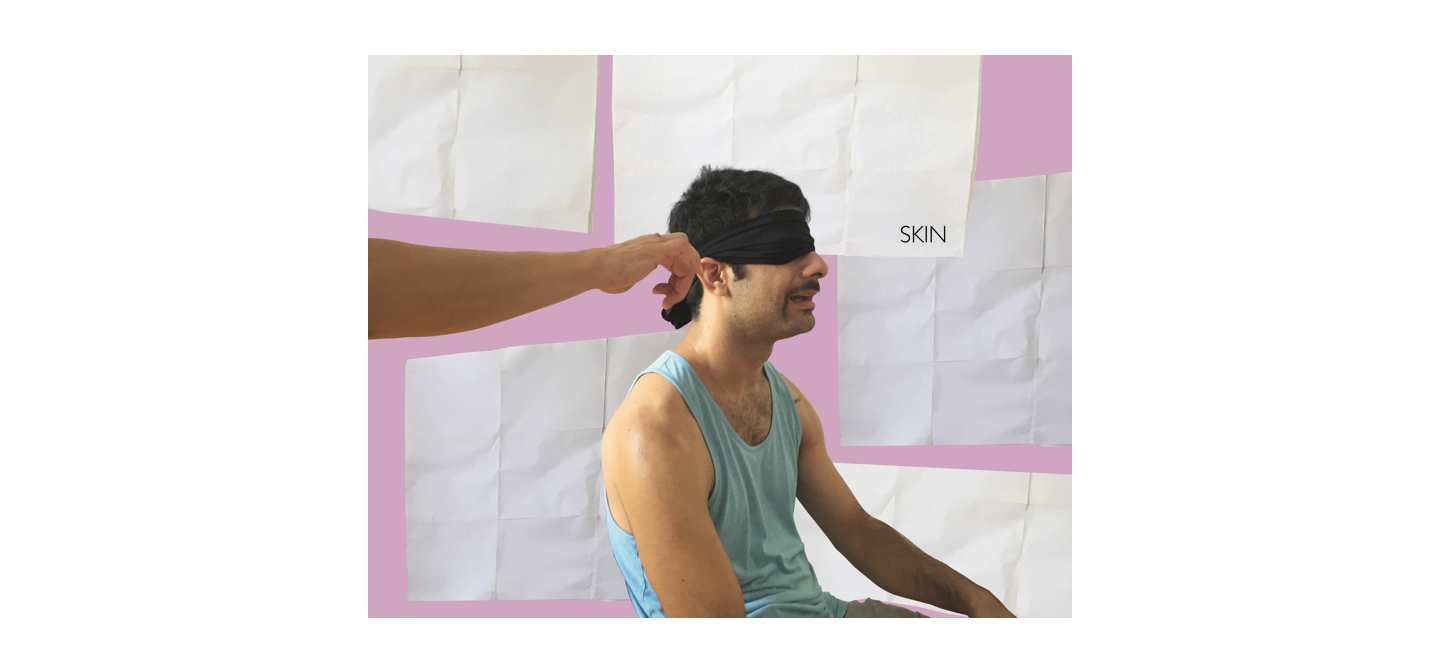 SKIN [+18]
Lia Haraki
SKIN is a safe environment for one to trust their existence to others. The piece is for a single participant and works through the stimulation of their senses, particularly of the senses of touch and hearing. The participant closes their eyes and the performers treat their body as a gate of perception by giving them the chance to come in contact with a very sensitive and vulnerable side of themselves. The piece exists only in the imagination and understanding of the participant who is its main performer. SKIN is therefore a journey of care.
Credits
Concept / Creation: Lia Haraki
Performance: Arianna Marcoulides, Petros Konnaris, Andonis Liveropoulos, Alexis Vasiliou, Lia Haraki
Music selection: Panos Bartzis
A .pelma.lia haraki production
Duration
30'
Participants
1
The Active Spectator [+18]
Lia Haraki
The Active Spectator is a performance co-created by the spectators and the actor, whereby the 12 spectators are guided to participate and play in the different fictional situations proposed during the show. The actor uses the actions and reactions of the participants as material for the performance. Sudden transformations soon become the common code for everyone in the room. The different characters that Ioannou embodies are inspired by real-life characters and therefore there is an underlying comment on society that leads the active spectators to see things in a new way. 
The performance is in Greek.
Credits
Concept / Direction: Lia Haraki
Performance: Marios Ioannou
Duration
90'
Participants
up to 12
Fantasy Travel [+15]
Marios Hatziprokopiou
How can we travel without moving? Is there a magic carpet? How can we move around the world in eighty days? What happens when you follow a bridge, a coastline, a river? What can be mapped and what cannot? Are there black holes in the global satellite? In the Performance Shop's paradox travel agency, the guide-performer invites you to a dream journey through story-telling and visual materials. Places of touristic fantasy are intertwined with places of personal memory and desire.  Each encounter is unique and the line blurs between the one who guides and the one who is guided. Even if space seems infinite, our time is finite.
The performance can be performed in greek, english, french or spanish.
Credits
Concept: Marios Chatziprokopiou
Art Direction: Antonis Antoniou
Performance: Marios Chatziprokopiou, Antonis Antoniou
Duration
30'
Participants
1
demos/Demos
t.a.a.g.
The sound installation by t.a.a.g. deals with the dual meaning of the term "demos/Demos", referring both to the typical demo recordings of the music industry and to the Greek word dēmos — a political unit, a heterogeneous chorus of voices. Each spectator has one minute to leave his/her own vocal trace at the microphone, thus contributing to public discourse and affirming the fundamental operating conditions of a Demos: the creation of an ideal/utopian space where everything can be heard, everyone can speak. As there is no specific agenda, anyone can contribute spontaneously to this expanding canvas of minute-long statements.
To hear the voices of Demos, visit: www.voicesofdemos.com
Duration
1'
Participants
1 at a time
Shows
15 June to 15 July from 10:00 - 21:00